THE URBAN NATURE OF MUSEUM TOWER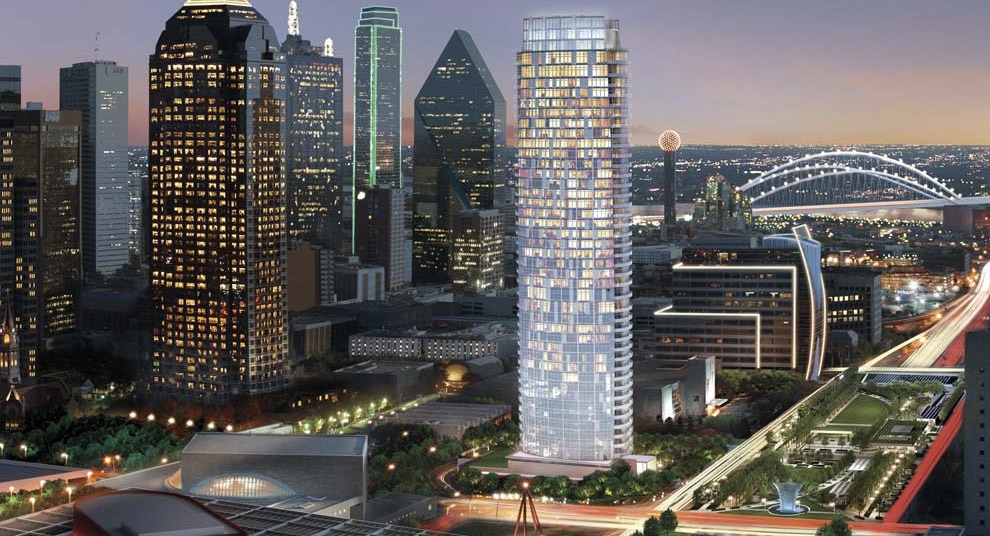 Imagine stepping out onto your balcony and marveling at the city below as the sky lights up in a kaleidoscope of magnificent color.
Now, consider the convenience of joining friends on a Friday night for a starlit picnic at Klyde Warren Park just outside your front door. Opportunities abound to enjoy the city by night when you live in an entertainment enclave, home to the Winspear Opera House and Meyerson Symphony Center.
Spend any given summer Saturday under a shaded poolside cabana, play bocce ball on a beautifully manicured court, or practice yoga in our own Zen garden. Later, dine al fresco at any of Museum Tower?s appointed patios before heading out for a night on the town.
The largest contiguous arts district serves as your adult playground, so spend your Sunday immersed in art and culture. Savor brunch at CBD Provisions or LARK on the Park and enjoy a matinee performance at the AT&T Performing Arts Center.
With stunning treetop views and direct access to Dallas? favorite green space, Klyde Warren Park, Museum Tower owners live life surrounded by the most vibrant locations the city has to offer.
Combine these outdoor spaces with modern design and unparalleled services and amenities, and it?s clear to see that Museum Tower cherishes the cosmopolitan lifestyle while embracing elements of nature.
Home to innovators, entrepreneurs, and trendsetters, Museum Tower is ideal for those who wish to explore the world from a 360? point of view.