NEARBY MUSEUM TOWER: RESTAURANT SPOTLIGHT
With more restaurants per capita than New York City, Dallas is truly a diner?s paradise. Traditionally known for its Tex-Mex and BBQ, Dallas continues to be recognized for its innovative and ever-evolving concepts, James Beard Award-winning chefs, and its over-the-top ambiance. Museum Tower residents have premier access to the city?s most beloved restaurants at the epicenter of this gourmet renaissance. Take the Museum Tower car for a night out with the girls or for a glamorous evening for two.
Located in One Arts Plaza, Proof + Pantry is American fare at its finest. This chef-driven gastropub features house-made pasta, Beef Cheek Bourguignon, and a traditional burger with Kobe Beef, American cheese, and caramelized onions. The impeccably-sourced ingredients and lively atmosphere makes Proof + Pantry ideal for date night.
Proof + Pantry | 0.5 mi from Museum Tower
This Japanese Soba House is mere steps from Museum Tower. With elegant and sophisticated d?cor, Tei-An is a haven amid the bustling spirit of the Arts District. Favorites include the Tonkotsu Ramen, White Seaweed Salad, and the whimsical Soba Ice Cream.
Tei-An | 0.5 mi from Museum Tower
Uchi?s more casual sibling is set to be one of Dallas? hottest new restaurants. Top Knot?s Chef, Angela Hernandez, brilliantly merges the distinctive tastes of traditional Japanese cuisine with a hint of southern flair. Asian-inspired at its core, Top Knot?s Edamame Jalapeno Hummus, Hamachi Crudo, and Spicy Crab Hand Rolls entice diners with Eastern flavors. In a word, Top Knot is craveable. Its menu is enchanting and its playful environment breathes an air of familiarity.
Top Knot | 0.7 mi from Museum Tower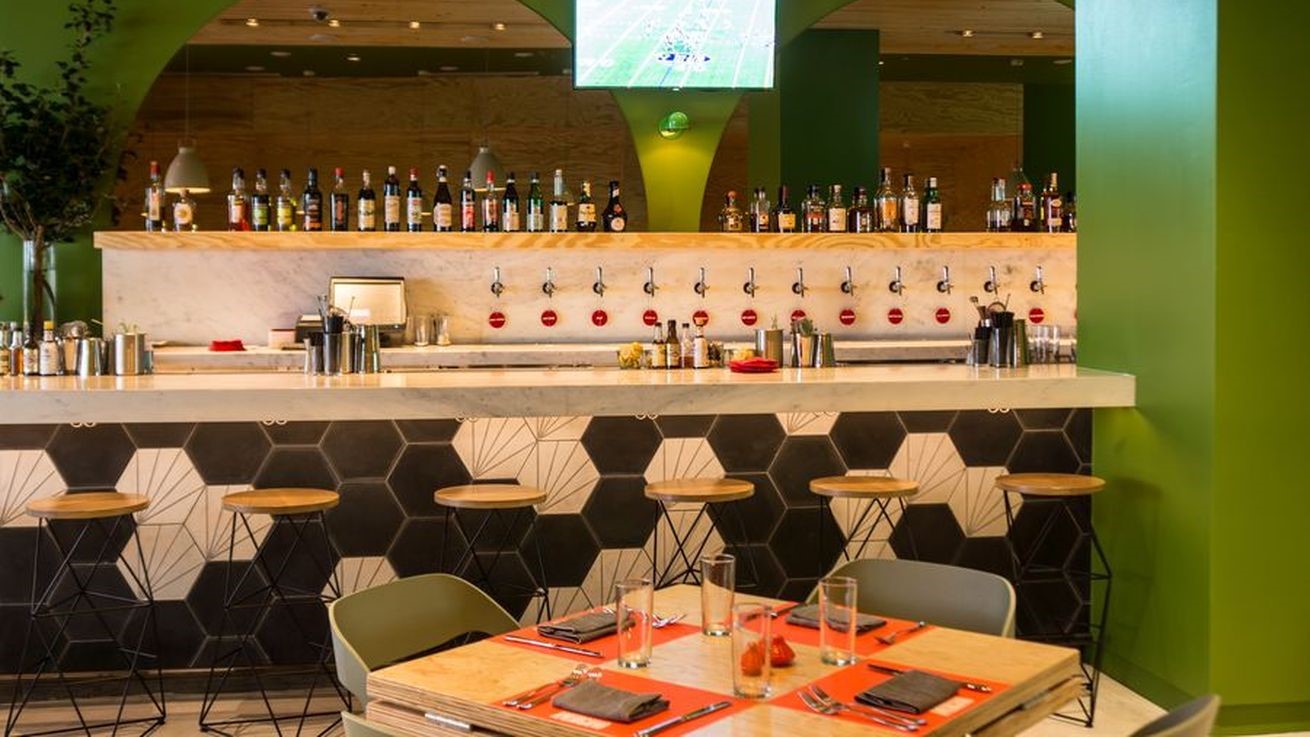 Located in the Neo-Gothic Joule Hotel, Americano?s vivid green walls and orange accents set the scene for a restaurant that celebrates both the traditional and the avant-garde. Dine on classic Italian favorites such as Margherita Pizza, Cioppino, and Chicken Parmigiana. Americano even accommodates the gluten-intolerant with a homemade chickpea-based pasta with rich meatballs and an addicting marinara.
Americano | 0.9 mi from Museum Tower
Chef Kent Rathbun continues to impress with his imaginative cooking style. He integrates the flavors of the Mediterranean, Southwest, and Pacific with meticulous precision and dazzling presentation. Try the Lobster-Scallion ?Shooters?, the Caterpillar Roll with fresh water eel, cucumber, and avocado, or the Black Truffle Risotto. The muted lighting, neutral d?cor, and generous tables provide a relaxing feel.
Abacus | 2.8 mi from Museum Tower