NEARBY MUSEUM TOWER: CELEBRATE THE ARTS
Living in the largest contiguous arts district in the country does have its perks. At Museum Tower, residents have an incredible array of options for feeding their cultural appetites. Take the Museum Tower car for a spectacular evening at the theater, a luxurious night out at the symphony, or a peaceful afternoon admiring art from around the world.
HORTON H. MEYERSON SYMPHONY CENTER
The Meyerson Symphony Center is one of the best orchestra halls in the world. Designed by legendary architect I.M. Pei (who also designed the iconic pyramid of Paris?s Louvre) and internationally renowned acoustician Russell Johnson, the concert hall is home to the Dallas Symphony Orchestra. Since its opening in 1989, the Meyerson has become the crown jewel of the Arts District. Upcoming performances include Mozart No 39, West Side Story, and the romantic Tchaikovsky Piano Concerto No 1.
Meyerson Symphony Center | 0.3 mi from Museum Tower
TRAMMELL AND MARGARET CROW COLLECTION OF ASIAN ART
The Crow Collection is the perfect spot for quiet reflection or gazing at incredible works of art from China, Japan, India, and Southeast Asia. The museum features permanent pieces as well as traveling exhibits, daily meditation and yoga classes, and frequent lectures and docent-led tours. The contemporary sculpture garden offers serenity in the heart of uptown.
Crow Collection of Asian Art | 0.3 mi from Museum Tower
The Wyly Theater is one of the most versatile theatrical performing spaces ever built. The twelve-story vertically stacked design completely rethinks the traditional form of theater, as it can be transformed into a number of configurations. Directors can even incorporate the sprawling Dallas skyline into any performance within this wildly creative space. Home to the Dallas Theater Center, the Wyly continues to be an ever popular venue for patrons of the arts.
Dee and Charles Wyly Theater | 0.4 mi from Museum Tower
MARGOT AND BILL WINSPEAR OPERA HOUSE
The Winspear Opera House takes its design from the traditional ?horseshoe? shaped opera house, engineered specifically for opera, musical theater, and dance performances. This awe-inspiring space features a magnificent chandelier that gives the impression of a starry night.
Winspear Opera House | 0.4 mi from Museum Tower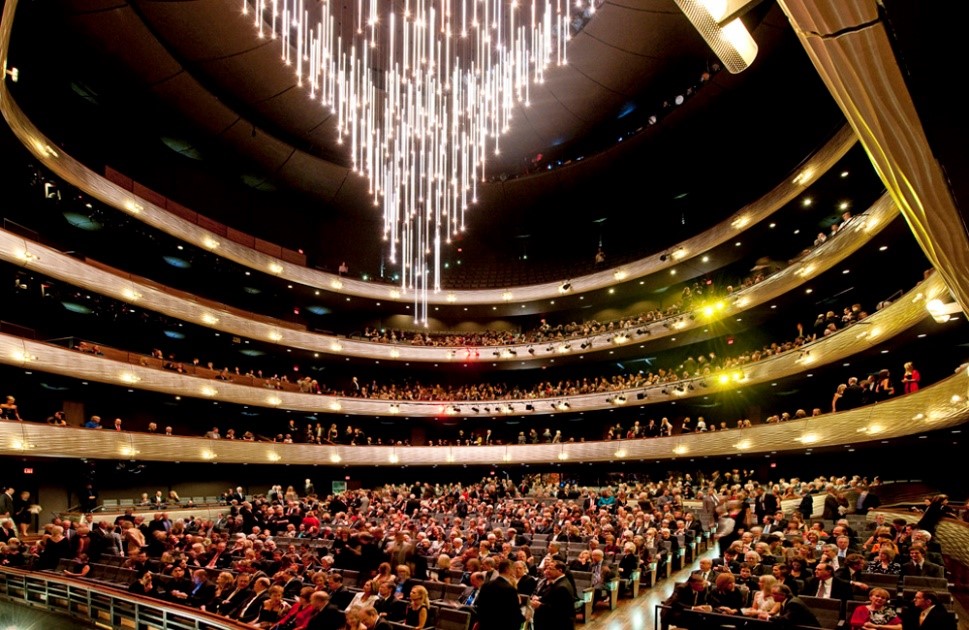 The Kalita Humphreys Theater is one of only three surviving theaters designed by beloved architect Frank Lloyd Wright. Located in beautiful Turtle Creek, this small theater is a hidden gem. Upcoming performances include Clarkston and Romeo and Juliet.
Kalita Humphreys Theater | 1.8 mi from Museum Tower