HOP TO IT
Easter is a celebratory time filled with hope, love, and togetherness. With a myriad of wonderful brunch options this year, let Museum Tower staff help you decide where to dine for this joyous occasion.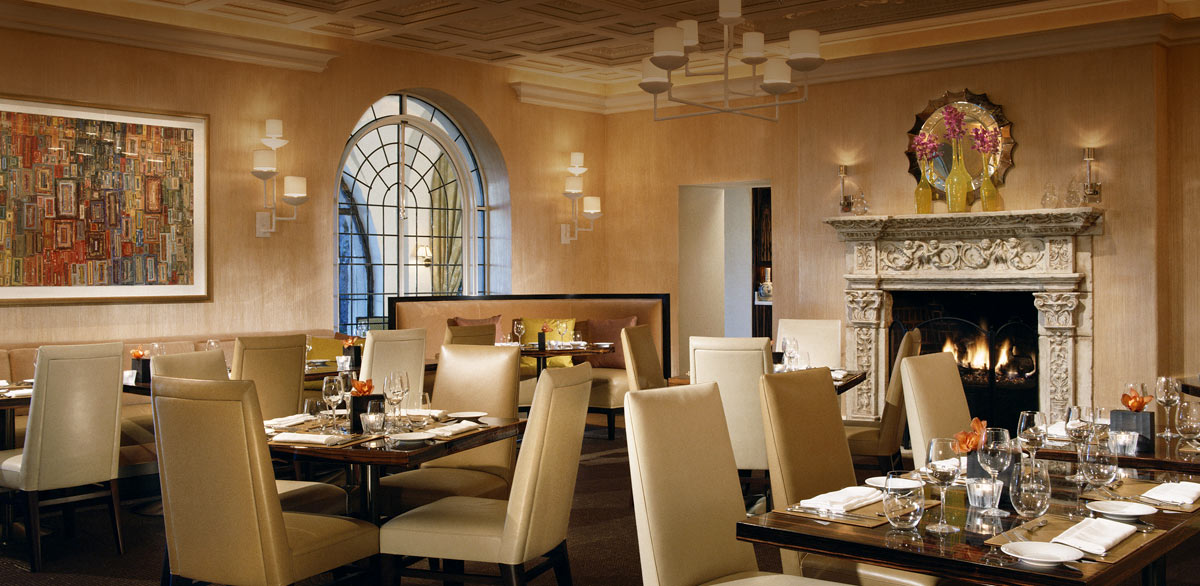 Rosewood Mansion on Turtle Creek
Regarded as one of Dallas?s best restaurants, The Mansion showcases its culinary excellence with its ?haute Texan cuisine?. This Easter, the chef?s specialties include a Spring Pea Risotto, Texas Quail with mushroom farro and frisee, and Smoked Brisket Benedict. $125 per person.
Rosewood Mansion on Turtle Creek | 1.3 mi from Museum Tower
Recognized as one of the best steakhouses in Dallas, Ocean Prime delivers an extraordinary culinary experience. With an impeccable selection of seafood, prime steak, wine, and signature cocktails, this modern concept by renowned restaurateur Cameron Mitchell never disappoints. This Easter, expand your palette with Blueberry French Toast, Braised Short Ribs, and Jumbo Crab Cakes topped with poached eggs and a velvety hollandaise sauce.
Ocean Prime | 0.4 mi from Museum Tower
Located on the 17th floor of the Crescent Complex, this exclusive dining club offers an impressive menu, spanning views, and d?cor reminiscent of the 19th century with dark wooden paneling and rich carpets. Easter at The Crescent Club is nothing short of a production. Enjoy Eggs Benedict, fragrant Belgian Waffles, Salted Caramel Tarts, and Carrot Cake Cupcakes. Adults can delight in a full-service Bloody Mary, Mimosa, and Bellini bar, while children will love meeting the Easter Bunny and hunting for Easter eggs. $95 for adults, $40 for children.
The Crescent Club | 0.5 mi from Museum Tower
Experience refined dining at the famed Crescent Hotel. This Easter, The Capital Grille will proudly serve a Lobster Frittata with butter poached lobster tails and truffle hollandaise, Pan Seared Salmon with a citrus crab salad, and Bone-In Dry Age NY Strip Steak with a fried egg and white cheddar grits.
The Capital Grille | 0.5 mi from Museum Tower
Palomino has made a name for itself among Dallas?s most beloved restaurants. Located in the heart of Uptown, this Italian-inspired restaurant will serve an expansive Easter Bruch menu. For a traditional meal, order the Brioche French Toast and Vegetable Strata.
Palomino | 0.5 mi from Museum Tower
Built in 1924 on farmland originally owned by a Civil War veteran, The Warwick Melrose Hotel is a stately Dallas landmark. As the city has grown up around it, the hotel has continued its traditions of fine dining. For Easter Brunch at this historic spot, savor Deviled Eggs, Honey Glazed Ham, and made-to-order waffles. $60 per person.
The Warwick Melrose Hotel | 2.0 mi from Museum Tower