Fall is in the Air at Klyde Warren Park
With fall finally arriving in Texas, there is no better time to get outside, admire the changing leaves, and take advantage of the cooler temperatures. Fortunately, just steps away from your home at Museum Tower is an oasis in downtown Dallas: Klyde Warren Park. The urban green space, which is privately owned by the Woodall Rodgers Park Foundation, consists of 5.2 acres of outdoor activities and makes for the perfect city escape.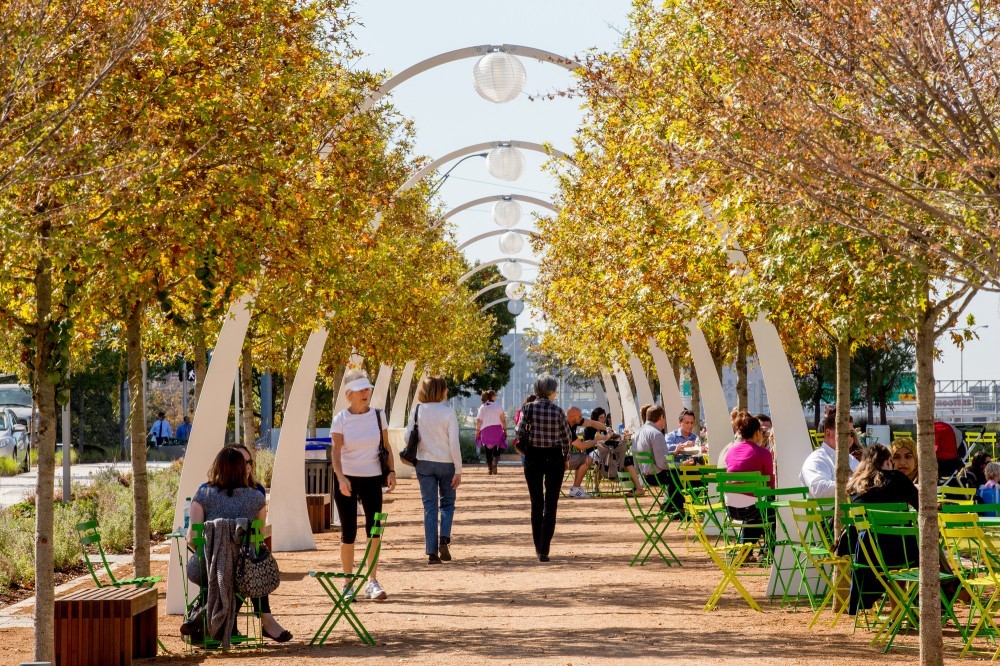 From games, to walking paths, to food trucks and concerts, there is always something going on at Klyde Warren Park. Known as the "Front Lawn" of the Dallas Arts District, you will find Dallasites of all ages enjoying all that the park has to offer each day of the week.
Take a break from your day at the office and venture over to Klyde Warren Park for lunch al fresco, where live music in The Dallas Morning News Reading & Games Room awaits you from 12PM-1PM on Wednesdays. The tunes, provided by The American Federation of Musicians, will without a doubt brighten your day.
Enjoying beautiful weather isn't limited to the daytime. Take part in Thursday evening Yoga classes on the East Lawn with We Yogis. From 5:30PM-6:30PM We Flow, yoga for all levels that integrates breath, movement, alignment, strength and flexibility, is offered.
No trip to the park is complete without something to snack on. Klyde Warren Park offers two restaurants on location: Savor and Relish. Savor, Klyde Warren Park's main restaurant, is a modern gastropub that serves simply prepared food sourced from top purveyors, offering diners a vibrant menu full of seasonal flavors. For something a bit more casual, try Relish, Savor's sister kiosk. What used to be a favorite food truck in the park is now a permanent site serving quick fare such as gourmet burgers, fries, and frozen custard.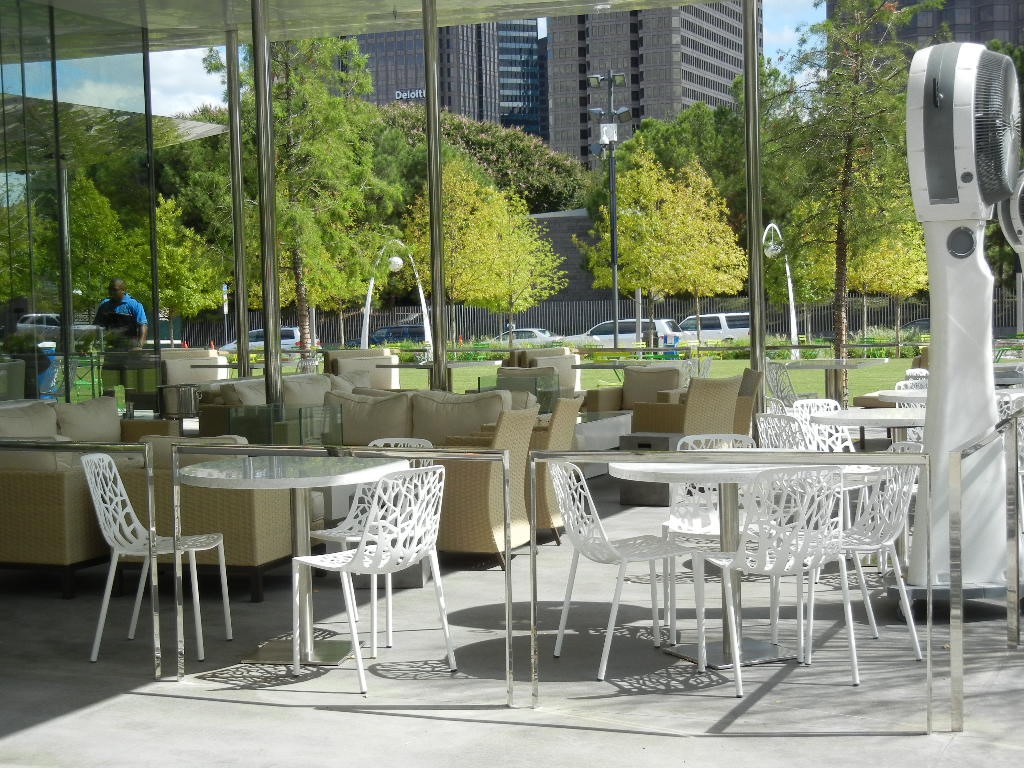 Can't decide what food you're in the mood for? No problem. Klyde Warren Park has a vast array of food trucks on location daily. Vendors such as Ruthie's Grilled Cheese, Gandolfo's, Butcher's Son, Greek Lover, Yummy Pizza, and What's the Scoop? serve up bites for all pallets, ensuring there will always be something to nosh on.
Each day is different in the park. Stay up to date with the various daily activities, events, and food and beverage listings by visiting this link to the schedule in the park, and by downloading the Klyde Warren Park app, which you can customize based on your park preferences.
https://www.klydewarrenpark.org/Things-To-Do/index.html
Put on a cozy sweater and break out your walking shoes; the Dallas fall air is calling your name at Klyde Warren Park!