A FRONT ROW SEAT TO THE EXTRAORDINARY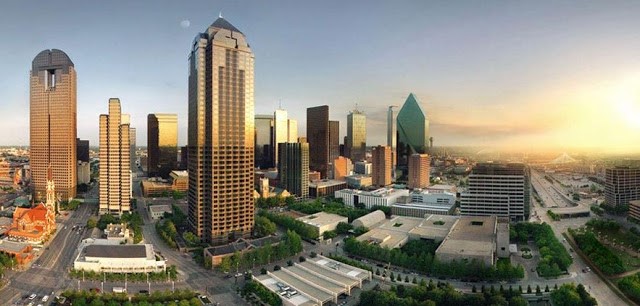 Living at Museum Tower, opportunities abound to embrace luxury to the fullest. From sporting events to charity soirees to art exhibitions and concerts, the best experiences are always happening just steps away from your high-rise home. To enrich the life of our homeowners, Museum Tower continually seeks out and shares timely information and helpful reminders about extraordinary, exciting events. Follow Museum Tower on social media for the latest information on Dallas and surrounding neighborhoods and communities. Like MUSEUM TOWER DALLAS ON FACEBOOK and follow @MuseumTwrDallas on Twitter and Instagram.
Live Performances and Entertainment
February 1 – 28
Kalita Humphreys Theater
Romeo and Juliet comes to life as the immortal tale of star-crossed lovers dare to ask: can any generation escape the sins of the fathers? This sleek new production immerses the audience in the emotional chaos of two teenagers fighting desperately to choose their own destiny.
?
February 2 – 14
Fair Park Music Hall
The Bridges of Madison County, one of the most romantic stories ever written, is now a two-time Tony-Award? winning Broadway musical. Based on the best-selling novel, The Bridges of Madison County tells the story of Iowa housewife Francesca Johnson and her life-changing whirlwind romance with traveling photographer Robert Kincaid. It?s an unforgettable tale of two people caught between decision and desire.
February 4 – 7
Meyerson Symphony Center
The program begins with Mozart?s Piano Concerto No 24, considered one of his greatest works. An early admirer of Mozart, Beethoven said that ?we may never be able to do anything like it.? Shostakovich 7, dedicated in December 1941 to the city of Leningrad, will follow.
?
February 5
Cloud Gate Dance Theater of Taiwan
Winspear Opera House
Together with the Crow Collection of Asian Art, AT&T Performing Arts Center presents a visually stunning and thought-provoking dance, Rice, by the internationally celebrated choreographer, Lin Hwai-min. The formidable Cloud Gate dancers, trained in Qi Gong and internal martial arts, enact a human drama parallel to the life cycle of rice.
February 12 – 14
Meyerson Symphony Center
Bernstein and Sondheim?s electrifying score and memorable songs will be performed live with the newly remastered film shown in glorious definition on the big screen.
February 13
Winspear Opera House
A company of men, BalletBoyz? has quickly established itself as one of the most original and innovative forces in modern dance: revolutionizing traditional programming and collaborating with a wide range of cutting-edge talents. Technical, athletic, and stunning artistry has quickly made BalletBoyz? an international sensation. Founders Michael Nunn and William Trevitt have been hailed as pioneers for making dance accessible and reaching a wider audience through their celebrated stage and television work.
?
February 18
American Airlines Center
Barry Manilow is going to ?hit the road? again to perform concerts across American ONE LAST TIME! Barry will be joined by Saxophonist Michael Lington.
?
February 25 – 28
Tchaikovsky Piano Concerto No 1
Meyerson Symphony Center
The intensely romantic Tchaikovksy Piano Concerto No 1 will be performed along with Schumann?s passionate Symphony No 4 and works by American composers Adams and Copeland.
Exhibitions and Happenings
February 1 – 29
Nasher Sculpture Center
Over the past three decades, Belgian artist Ann Veronica Janssens has become best known as a light artist, working with spotlights, projection, fog, and other materials to create experiences heightening viewers? perceptions of themselves and their surroundings. Her exhibition for the Nasher offers a series of sculptural proposals that move the viewer from the entrance of the building to the garden.
February 1 – 28
Decadence: Fashions From The 1920s
Galleria Dallas
In celebration of the Jazz Age and its ever-present allure, Galleria Dallas is hosting Decadence: Fashions from the 1920s, showcasing the beauty and elegance of the time.? Presented by Galleria Dallas, curated by Ken Weber of Vintage Martini, and featuring pieces from the UNT College of Visual Arts and Design, the exhibition showcases rare pieces from French, Spanish, and Italian couturiers including Madeleine Vionnet, Marianao Fortuny, Maria Monaco Gallenga, and Lucien Leglong. The exhibit is open noon to 6 p.m. daily.
February 4
Coral Kingdoms and Empires of Ice
Perot Museum of Nature and Science
Duo David Doubilet and Jennifer Hayes, partners in life and under the sea, present some of the world?s most stunning images below and above land. Join them to explore the rich waters of Papua New Guinea, part of ?coral triangle.?
?
February 12 ? 13
The Joule Presents Valentine?s Pop-Up Bakery
The Joule Hotel
Get sweets for your sweetie at the Valentine?s Pop-Up Bakery featuring a selection of tasty treats baked in-house by the Joule?s Executive Pastry Chef Ruben Torano. Choose from a selection of bite-sized cookies, truffles, macarons, shareable tarts, bars, and breads.
?
February 20
Girl Power Philanthropy: Junior League of Dallas Ball
Hilton Anatole Hotel
This storied ball brings together some of the city?s brightest female leaders to toast the service organization that provides hundreds of trained volunteers to Dallas nonprofits every year. Ball chair Ashley Allen and honorary chair Debbie Oates are excited to welcome members past and present to the Hilton Anatole for an evening of dinner and dancing. Tickets start at $250.
February 27 – 29
Dallas Blooms: The Artistry in Nature
The Dallas Arboretum
The largest floral festival in the southwest returns. ?The Artistry in Nature? features renowned sculptor Gary Lee Price?s Great Contributors exhibit on display throughout the gardens. Tulips, daffodils, Dutch Iris, hyacinths, pansies, violas, poppies, and thousands of other spring perennials will be in bloom.
?
Family Fun
February 1 – 29
The Dallas Opera Presents Rossini and Company
Winspear Opera House
The Dallas Opera?s Family concert series breaks new ground as it delves into the curious life and times of talented Italian composer Gioachino Rossini. Bring the kids and spend an hour celebrating opera?s greatest hits. From the William Tell Overture to the Barber of Seville, the Dallas Opera Orchestra will leave you cheering for more.
?
February 1 – 28
Dallas Children?s Theater
The three-time Tony nominated production hops to DCT just in time for spring. This whimsical musical follows the story of two unlikely best friends and their quirky egos. This adorably charming story captivates audiences of all ages- even those who think they?re too old for make believe.
Major Sporting Events
February 3, 5, 9, 21, 24, 26, 28
American Airlines Center
After facing tough losses in previous games, the Dallas Mavericks are back. With incredible play from high-scorer Chandler Parsons and the legendary Dirk Nowitzki, the team is hoping for a victory.
February 6, 13, 20, 25, 27, 29
American Airlines Center
The Dallas Stars continue to impress. As a top ranked team in their division, you should definitely be watching the Dallas Stars in their upcoming game on February 6.